Leslie Streit - writer, director, co-producer, photographer
Leslie Streit's 2005 God Wears My Underwear, a documentary-narrative hybrid, tied the 1940s Jewish Holocaust to the 1950s genocide in Tibet. It was screened at several international festivals and was awarded Best Film at the DNA Film Festival in Toronto. Honors include Selected Artist at the Hong Kong Arts Biennial 2002, a 2009 Webby and several screenplay awards. Streit was twice awarded the Producer's Mark (p.g.a.) for her documentary films. Documentary feature Elly and Henry (2017) is distributed by Espresso Media International and currently streams on Amazon. In 2021 Streit directed and co-produced an experimental short, 95 Days, about climate change that has received many international awards. 2022 feature documentary An American Ballet Story appeared at festivals in the US, Europe and Asia. It is distributed by Random Media, has won multiple awards and now appears on platforms including Amazon and Apple+. During 2022-2023 Streit and co-producer Robin McCain created a trilogy of experimental shorts entitled When I Become A Ghost. These films are scheduled to premiere at Pastine Projects in San Francisco early in 2024.
Robin Elaine McCain – co-producer, editor/SFX, lighting designer, photographer
Robin McCain is a pioneer in applied multimedia, computer graphics and theatrical productions. She is a member of the Producers Guild of America (PGA) where she has served as a board member of PGA NorthWest and on the PGA Documentary and Nonfiction Committee. McCain has also been a member of USITT, Bay Area Video Coalition and Film Arts Foundation/SFFILM. She co-produced VD 2001 with Leslie Streit one of the first dramatic series on the web She co-produced and starred in the comedy cooking series, The Evil Auntie Show, winner of a 2009 Webby award. McCain co-produced the 2017 documentary Elly and Henry, currently appearing on Amazon about Holocaust survivors who built the first solar house in America. She received the Producers Mark, p.g.a., for this work. She was co-producer and co-editor of An American Ballet Story, a multiple award winning feature documentary about the Harkness Ballet and received a second Producers Mark for this film. Currently she is co-producing When I Become A Ghost, a trilogy of short experimental films, with Leslie Streit scheduled to premiere in San Francisco in 2024.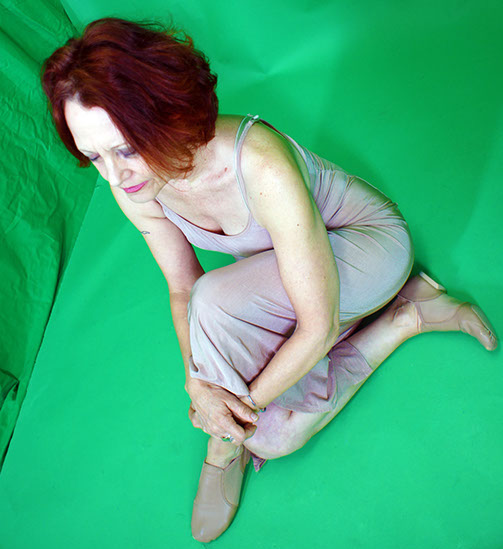 Susan Marvin - international actress, dancer, solo performer
Susan Marvin has trained and performed in ballet, modern dance and musical theater since 1971, in Canada, the U.K. and the U.S. She has been featured in the works of several San Francisco Bay Area artists and companies including SpectorDance, Mark Franco's NovAntiqua, American Conservatory Dance Theater, and Courage Group. She also created solo works which were performed at ODC Theater in San Francisco as part of their Pilot Project. Marvin played a key role in Leslie Streit's 2005 God Wear's My Underwear as Die Nachtigal, a nightclub performer in pre World War II Berlin. The full film is currently streaming on IMDB. She now plays "The Woman" in all 3 parts of When I Become A Ghost an experimental series of shorts about a journey from Life into the Afterlife coming to audiences in 2024.
Special Thanks
Loyd Auerbach, parapychologist and paranormal investigator
HCH Institute, Lafayette CA
Palo Alto School of Hypnotherapy, Palo Alto CA
And all our ghost story eyewitness contributors
Copyright © 2023 Cinematiks LLC - all rights reserved